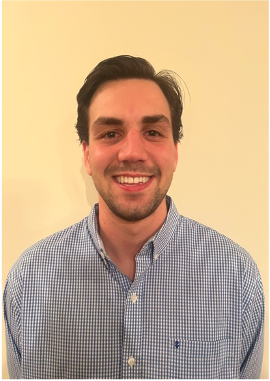 Speech therapist- Clinical Fellow
Jake Strong is a Speech Language Pathologist Clinical Fellow who is originally from Dublin, Ohio but moved to Mebane, North Carolina at a young age. He received a Bachelor of Science degree in Speech and Hearing Sciences from East Carolina University in 2017.  He then pursued his Master of Science degree in Communication Sciences and Disorders from East Carolina University in 2023 to become a Speech Language Pathologist.  Jake has moved back to Durham, NC to begin the next steps in his career at Therapy Smarts.
Jake has clinical experience working in schools, rehabilitation centers, hospital inpatient settings, and university clinics.  Throughout his clinical experiences, Jake has worked with children of all ages in the areas of expressive/receptive language delays, articulation, fluency, dysphagia, and traumatic brain injuries.
Jake is passionate about working with the pediatric population using play-based approaches to help each child and their families achieve their goals.  He is excited to join the team at Therapy Smarts!