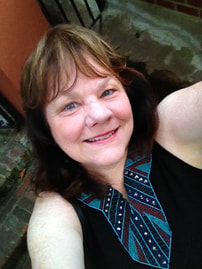 Lead Occupational Therapist, Bi-Lingual
Ann-Marie Villasana was born and raised in Chicago, IL and received her Bachelor's degree in Psychology/Sociology and Native American Studies from The University of Illinois at Chicago
Relocating to North Carolina, Ann-Marie received her Master's degree in Occupational Therapy from UNC Chapel Hill in 1987. She has extensive experience in acute care, rehab, long term care and home health. For over 10 years, Ann-Marie has made pediatric Occupational Therapy her passion.
Ann-Marie is committed to helping clients and their families to achieve their maximum potential in the areas of neuromuscular function, fine motor skills, activities of daily living (including feeding and oral motor skills), sensory processing skills, and behavioral and social skills. Ann-Marie utilizes a holistic approach encompassing all aspects of a client's life to achieve improved function.
Ann-Marie has experience with many children with a variety of functional impairments including autism, Down's Syndrome, closed head injury, stroke, cerebral palsy, brachial plexus injury, genetic anomalies, sensory processing differences, congenital impairments, cognitive delays, social and play skills delays, and behavioral challenges.
Ann-Marie is fluent in Spanish and has extensive involvement in the Latino community in the greater Durham area.