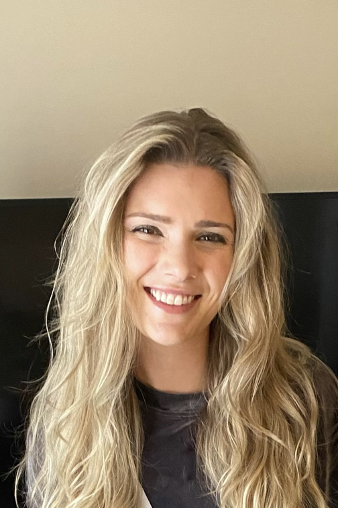 Carly is a certified Speech-Language Pathologist from Greensboro, NC.  She received her Bachelor of Arts in Communication Sciences and Disorders from Appalachian State University in 2018.
She then went on to receive her Master's in Speech-Language Pathology from Ohio University in 2020.  Carly has previous experience working in the preschool, elementary, and high school settings, university clinic, and inpatient adult acute care. She has worked with children of all ages and adults with various communication needs such as expressive and receptive language, articulation and phonology, autism, adult dysphagia, aphasia, phonemic awareness, AAC, social communication, and general developmental delays. 
Carly has been a part of multidisciplinary teams alongside occupational therapists, physical therapists, and teachers. Carly has a passion for working with kids with articulation and phonological disorders, expressive and receptive language delays, dyslexia, and phonemic awareness delays related to literacy. 
In her spare time, Carly loves to read (especially on the beach!), play tennis or pickleball, spend time with her family, and tend to her ever-growing plant collection. She developed a passion for working with children through work as a babysitter and volunteer opportunities. Her love for reading led her to pursue knowledge regarding language, literacy, and general communication. Carly believes that forming strong bonds with both kids and their families is essential. She enjoys using a natural, child-directed therapy approach and collaborating with families to make therapy fun, engaging, and help each child reach their full potential. Carly is passionate about developing plans of care that not only meet the needs of the child, but also the needs of each family.