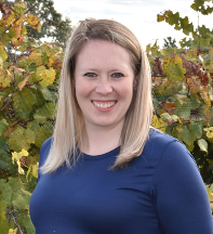 Katie is a certified Speech-Language Pathologist who relocated to North Carolina from Michigan in 2019.  She received her master's degree from Central Michigan University in 2017.  Katie has experience working with kids of all ages in the private practice setting. 
Katie has experience working on a multidisciplinary team along with OT, PT, and ABA therapists.  She has experience working with a variety of communication disorders, including language, articulation, fluency, AAC, autism, down syndrome, and cerebral palsy. Katie has a passion for working with kids with Apraxia of Speech and is DTTC and PROMPT trained.  Katie also specializes in literacy and has experience with diagnosing and treating dyslexia.  She holds a certification in the Barton Reading and Spelling Program.
Katie has developed a passion for working with kids in a natural play-based approach to help them achieve their goals.  She enjoys collaborating with families and other professionals to make sure each child is able to communicate to the best of their abilities.