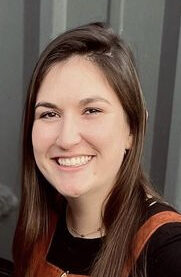 Board Certified Behavior Analyst
Katie McConnell is currently a BCBA at Therapy Smarts and has been in the field of Applied Behavior Analysis for six years. Katie has consistently demonstrated her passion for helping children with Autism achieve their full potential through evidence-based behavioral interventions while maintaining a fun and enriching environment for her clients.
Katie's educational journey has equipped her with the knowledge and skills needed to excel in her ABA career. She holds college degrees from the University of Florida and the Florida Institute of Technology, which have provided her with a solid academic foundation in the principles and practices of ABA. Katie worked with members of BARC at the University of Florida to assist with Toilet Training and Feeding research.
Outside of the world of ABA, Katie enjoys spending time with her bulldog Penelope, reading, and gardening. Katie has a true passion for this field and helping individuals and their families reach their highest potential.