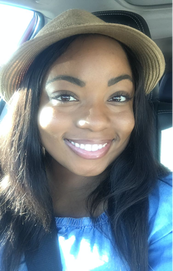 Certified Occupational Therapy Assistant
K​ristine Boykin is a certified Occupational Therapy Assistant with experience to an array of students in various settings such as public schools, private clinics, pre-school settings, home health and telehealth services.
Kristine Boykin was born and raised in Phoenix, Arizona.  She received her Psychology degree from Clark Atlanta University – Atlanta, Georgia.  After working as a behavioral health technician for five years, she was introduced to the world of Occupational Therapy. After shadowing an OT team, Kristine discovered she could do more to help others by expanding her skills to Occupational Therapy.  Kristine has been a licensed, certified Occupational Therapy Assistant since 2017. 
Kristine is passionate about providing quality, evidence-based therapy to children and their families to help children reach their true potential. Families have said she is extremely easy to talk to and has a "bubbly" personality and very relatable. 
In her spare time, Kristine enjoys crafting, spending time with friends and family, and volunteering her time with the women's empowerment group she helped co-found.