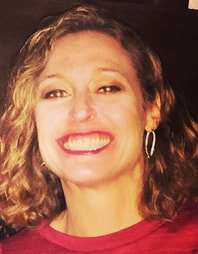 Nicole Ulrey is a certified Speech Language Pathologist.  She received her Master's degree in Speech Language Pathology from Kansas State University in 2001.  Nicole holds a Certificate of Clinical Competence from the American Speech-Language Hearing Association (ASHA) and is licensed within the State of North Carolina.
Nicole's experience includes working with children on the autism spectrum.  She has worked extensively with kids who are nonverbal and in self-contained classrooms to those that are high functioning and served in the general education classroom.  In addition, she has significant experience assessing and treating clients with stuttering disorders, articulation impairments, and language learning disabilities.   She has worked with individuals of all ages but specializes in prek-5th grade.
Nicole is continuously participating in education about children with communication disorders. She believes in forming strong bonds with her clients, including the families. She feels strongly that there has to be a strong connection between the parents and therapist so that generalization and transfer of skills can occur in all settings. Nicole likes to work on communication skills through literacy and daily living experiences, as well as drills. She feels the most satisfying part of her job is when her clients are able to achieve progress, no matter how big or small.