Through play, exploration of their environment, and joyful engagement we help improve your child's communication and motor skills.
Providing Speech Therapy, Occupational Therapy, Feeding Therapy, Physical Therapy, and ABA Services to children in the Triangle area
Why Choose Therapy Smarts?
Take a moment to delve into the voices of some of our remarkable parents and witness their firsthand experiences at Therapy Smarts Inc.
While we understand that you have a multitude of options to choose from, we are grateful that you have decided to give us the opportunity to serve you. Allow us to outline why we believe we are the right choice for you:
Sensory-based and supportive treatment environments
Fun, and engaging play based therapy that is rooted in evidence based practice.
Wholistic child approach ( we believe in ABLE not the LABEL)
Neurodiversity- affirming care
Collaboration with child's team which includes : parents, caregivers, dr's, teachers, other professionals to support home and community carryover.
Firm commitment to excellence and customer satisfaction.
Comprehensive range of professional services – medical (SLP, PT , OT) + Behavioral (ABA – coming soon) + mental health (coming soon) services
We accept all major insurances
Services in our clinic located in Durham and in the community (home/ daycare certain zip codes only- call to inquire more)
Therapy Smarts takes insurance and we offer superbills to our clients with non par insurance companies.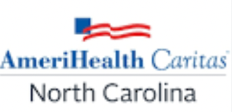 At THERAPY SMARTS, we love what we do and we do it well!