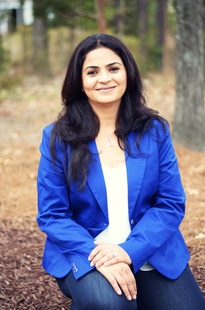 Founder and President​, Speech Therapist
Avani Shah is a certified Speech Language Pathologist and the founder of  Therapy Smarts Inc, a private speech language pathology practice based in Morrisville, NC.  She has received both her Bachelors and Masters degrees in Speech Language Pathology. Avani graduated from North Carolina Central University in 2006 and has since worked with the pediatric population in the triangle area. Avani holds a Certificate of Clinical Competence from the American Speech-Language Hearing Association (ASHA) and is licensed within the State of North Carolina.
Avani has served hundreds of individuals with a variety of communication impairments; including speech sound disorders (articulation/ phonological therapy), language disorders (both receptive and expressive), stuttering (fluency disorders), childhood apraxia of speech (CAS), tongue thrust (orofacial myofunctional disorder), hearing loss (aural rehabilitation/habilitation), traumatic brain injury, processing disorders, cognitive impairments, cleft lip/palate, down syndrome, autism, and aspergers disorder. She has worked with individuals of all ages.
She is dedicated to continuing education and the acquisition of advanced skills. At Therapy Smarts,  the focus is on the abilities and achieving maximum potential of each individual. In addition, we encourage parental input and understand the importance of forming partnerships with the families we serve.
Avani believes that quality human connection is the most essential part of the human experience and that it is through communication that we are able to make those connections. She has a passion for helping others communicate more effectively and finds true joy in each client's progress and success. 
Motivated by  respect and love for kids, Avani dedicates her time to programs that go beyond traditional therapy.